Share this URL: http://sakurajapan-sake.peatix.com
Event is FINISHED
Sake Nouveau - Sake Appreciation Workshop (Sat, 31 March)
Come savour the tastes of the season by sipping on freshly produced
sake
nouveau (new-age
sake
).
Sake nouveau
has fresh and fruity characteristics yet, similar to wine, becomes more mellow, mild and round as it ages.
Learn about
the basics of Japanese
sake
including the different ways
sake
are categorized.
The
sake
will also be paired with simple tapas-style bites as you hear about how various sake complement different kinds of food.
(more details below)
Only for participants aged 18 and above. Photo identification will be required before the start of the workshop.
This workshop is brought to you by SAKEMARU.
SAKEMARU is the only subscription-based service dedicated to sake in Singapore where each month, an honorary sake sommelier selects the finest sake of the season for sale here. Some of the sake are produced specially for SAKEMARU, which means that even people living in Japan are not able to buy them!
Sakura Japan Fair is organised by JTB Pte Ltd.
Please send all enquiries to sakura2018.sg@jtbap.com
Notes
1. On-site check-in will commence 1 hour before the workshop starts at the
event entrance at Flower Dome.
2. Present registration confirmation (digital or hard copy) to receive admission ticket to Flower Dome.
3. Proceed to Waterview Room at least 5 minutes prior to start of workshop.
4. Groups are advised to go to the workshop location early if they wish to sit together as seating will be first-come first-served.
- admission for one to the Flower Dome
on the same day of the workshop only,
- sampling portions for four (4) unique kinds of sake,
- small selection of finger foods to be paired with the sake
.
* Friends of the Gardens (FOG) ticket price is only applicable for individual members, or for registered family members in case of family membership.
* FOG workshop ticket holders will be asked to produce proof of membership at onsite check-in. Inability to do so will require top up for entry into Flower Dome in cash. Non-compliance will result in entry to the Flower Dome and the workshop being denied.
* Tickets are non-refundable.
Azakura Tokubetsujunmai Hoyaoroshi
Matured for more than two years, this sake has an aroma of dried fruits. On the first sip, a creamy and condensed umami like that of apple pie spread all over the mouth. What started out as a dry sake has become more full-bodied due to the ageing process. Its finish is dry and spicy, with a slight nuttiness.
Kinuhikari Junami


Its refreshing and lively aroma is emancipated immediately upon opening the bottle.
Exactly what sake
nouveau
should be, this sake has a sweet yet bitter taste, similar to green apples. At the end, a vibrant sourness similar to that of unripened fruit creates a very clean feeling when it slides down your throat.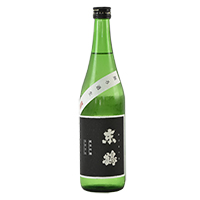 A beautiful sake with well-balanced flavors that sits well with everyone.
The first note is that of a freshly cut apple, refreshing and juicy. Its sweetness and glamorous fragrance stimulates the sense of taste and smell. Its sourness and body are well-rounded that makes it a good accompaniment for meals. Finally, it leaves a fresh aftertaste, so you never get tired of this sake nouveau.
Kinko Usunigori Junmai Yozakura
A creamy and refreshingly sweet sake.
Normally a hard kind of sake, a special and unique process to remove the hardness was taken to produce this label. The first note is complex, crispy like young bamboo, and slightly sweet like milk. Once sipped, a beautiful muscat-like aroma runs down your nasal vessel, replacing the first note. A combination of umami, sweetness, sourness and even a light astringency slowly envelops your mouth.
read more
Sat

Mar 31, 2018
6:30 PM
-
8:00 PM
SGT
Add to Calendar
Venue

Waterview Room (inside the Flower Dome, Gardens by the Bay)
Tickets

General Admission

SOLD OUT

$80.00

Friends of the Gardens

SOLD OUT

$65.00
Venue Address

18 Marina Gardens Dr, Singapore 018953

Singapore
Attendees
6
Want to find more groups and events like this?